Surface Mold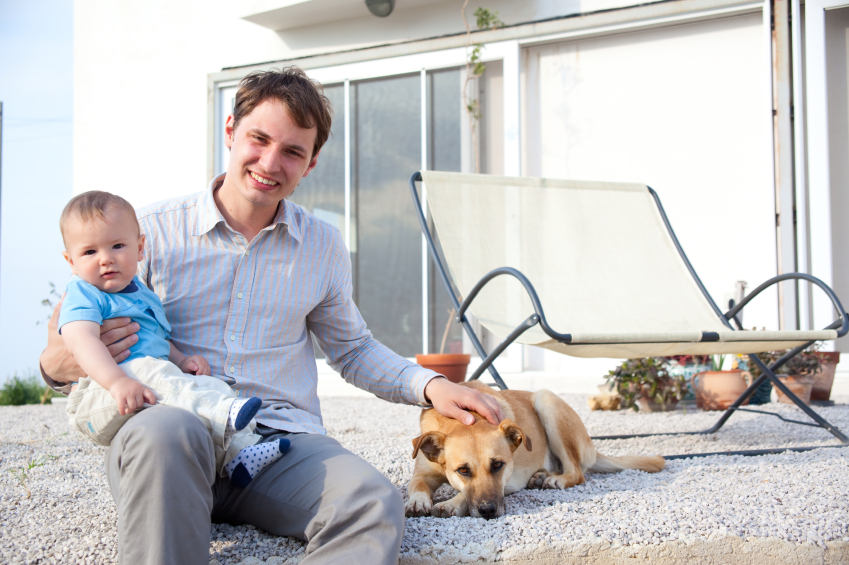 Can't Stand to be in your own Home?
The FreshStart  mobile service Technicians will help with your mold removal and break the cycle of continuing contamination and re-contamination that often spread these pollutants throughout the home, office, commercial structure or public building. To assure the efficacy and safety of the FreshStart process it is important that there is adequate preparation of the area to be treated.
There are many types (species) and levels of molds found inside virtually all buildings. Although knowing the type of molds that may be present within the building may be important, research and clinical studies have established that with proper preparation the FreshStart process eliminates the viability (the ability to grow, reproduce or produce harmful toxins) of all common molds. To prepare for the FreshStart process , there are a few necessary observations. In virtually every case mold grows due to the presence of water and a food source (typically building materials such as wood and/or drywall/sheetrock). The absence or low levels of light and inadequate air circulation are also common factors in creating indoor mold infestations.
Step 1 Determine the Source of the Water
The first step in mold removal addressing a mold problem is to determine the source of water. The most common sources of water intrusion are: 1.) broken pipe or plumbing seal, 2.) leak in roof, 3.) open space around door or window, 4.) accumulated ground water adjacent to the structure due to improper drainage, 5.) misdirected sprinkler heads and 6.) high ambient humidity.
Step 2 Eliminate Source of Water Intrusion
The second step in mold removal is to eliminate the source of the water intrusion. Depending on the amount of water and the length of time that the water intrusion has been present, the solutions vary widely from adding a dehumidifier to hiring a professional mold remediation contractor. A generally accepted standard for determining when to hire a professional mold remediation contractor was developed by the City of New York, which paraphrased says; " . . . when there is more than 10 sq. ft. of visible mold with structural damage to the building materials in the area of infestation, it is advisable to use a licensed professional contractor. PLEASE NOTE: constantly developing requirements vary by State, County, City and Homeowner Association rules and regulations, so be sure to check with the appropriate authorities if the infected area is greater than 10 sq. ft.
Step 3 Remove All Mold Damaged Materials
The third step in mold removal is to remove all damaged and/or mold stained materials. This can be as easy as removing a pile of wet rags or soaked paper boxes to as complex as removing entire walls and broken plumbing, roofing and HVAC ducting materials from within the structure.
Step 4 The Final Step is teh FreshStart Process
Preparation for the FreshStart Process
Preparation for the FreshStart Process is very important.
In order to ensure the safety of your home, its occupants and contents please comply with the following:
Our FreshStart treatment requires about 5 hours from the time we initially arrive until the time you are able to return to your home. No people or pets can be in the premises while it is being treated. Therefore all occupants (residents, guests, maids, care givers, etc.) must be alerted to the time and date of your home's treatment. Special attention should be given to children or other family members that could return home and attempt to enter the house before completion of the treatment. Alternative locations must be arranged before treatment.  All pets, except fish, must be removed from the area during the treatment. Although most house plants thrive following the FreshStart treatment, if you have delicate plants, such as orchids, you may want to remove them from the area to be treated, as some lightening of pedal color may occur.
Our process doesn't go through walls or closet doors.  In order to treat your home effectively, we ask that the following steps be taken.
Checklist
Wet and soiled clothing with elastic (jogging outfits, undergarments, baby clothing, etc.) should be placed in drawers or cabinets that will be kept closed during treatment.
When the Technician first arrives at your home please point out any specific problem areas, i.e. visible mold, smoke odors, pet odors, etc., so that they may receive special attention.
Open drawers, cupboards, vanities and closet doors fully for a thorough treatment.
Spread out the closet clothes as much as possible to ensure a thorough treatment.
Pre-treat, repair or replace any material (carpets, sofa materials, etc) that has absorbed urine, feces, mold, etc as these may otherwise continue to emit odors.
Remove all bedding, including pads, from the mattresses and drape the bedding over chairs, doors, etc. to ensure maximum expose to the treatment. This will allow for the most effective treatment of dust mites, allergens and other microorganisms while leaving the bedding smelling fresh.
To further eliminate the effects of dust mites you may want to wash your bedding linen in very hot water, above 130F. Note that this is hotter than is generally delivered by a standard hot water heater. Therefore to achieve this high temperature in your washing machine it is suggested that you half fill the tub with the hottest water available and then add several quarts of boiling water into the tub.
Warning signs will be posted on all entrances. In the event of an emergency, call toll free (714) 287-7601, or the Technician's cell phone number, which is also indicated on these signs.
Do not enter the home for any reason until it has been tested and cleared for occupancy by Prompt Care's trained and Certified Technician!

Mold in the attic is a commonly over looked housing issue. …

Basements typically manifest all the conditions conducive…

One of the best ways to avoid mold allergies is to avoid exposure…

Mold is a fungi and mold spores float through the air.  You…

The FreshStart  mobile service Technicians will help with your…
📱
CALL US TODAY!
Call (714) 287-7601 to Schedule a FreshStart Treatment.